Marion Holmes
<![if !supportEmptyParas]> <![endif]>
<![if !vml]>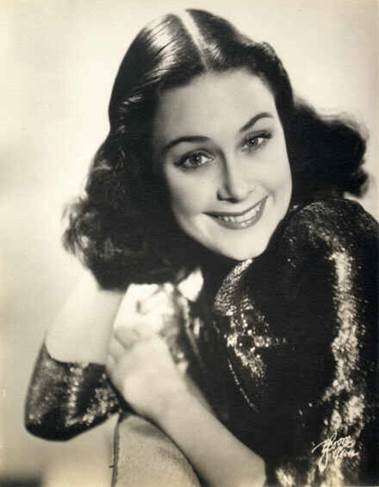 <![endif]>
"Marion Holmes...she's devilstating"  
Walter Winchel
<![if !supportEmptyParas]> <![endif]>
Marion Holmes was a featured vocalist with Henry Busse and His Orchestra between 1935 and 1939 as they performed at the Coconut Grove in Hollywood, California.  Marion sang lead on several songs, many of which were recorded on 15 minute transcriptions and are preserved digitally in the just released CD, "Marion Holmes - Greatest Hits" (see below).  Marion later joined Art Kassel and "His Castles in the Air" orchestra.  Between 1939 and 1942 they toured the country and each winter performed in the Walnut Room at the Bismark Hotel in Chicago.   The Marion Holmes - Greatest Hits CD includes several songs that were broadcast live on WGN radio and until recently thought to be lost to the air waves.  But persistent research by Marion's second son, Ron DeFore, lead to the discovery of recordings made of some of those live broadcasts.   The sound quality has been enhanced as best possible so this wonderful music of an era gone by and a voice that delighted millions is preserved forever.  Marion Holmes ended her singing career in 1942 when she married a man that also delighted millions - - TV and film star, Don DeFore.  Marion then went on to become one of the best moms worldwide.
<![if !supportEmptyParas]> <![endif]>
<![if !vml]>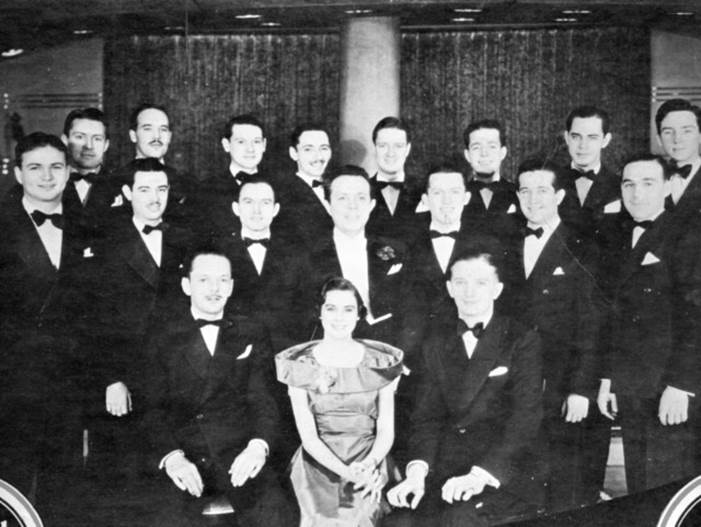 <![endif]>
Marion Holmes with the Henry Busse Band
<![if !supportEmptyParas]> <![endif]>
<![if !vml]>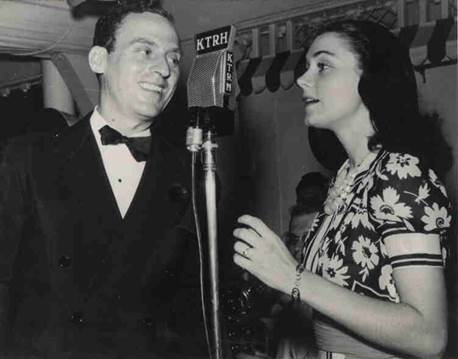 <![endif]>
Marion Holmes with Art Kassel
<![if !supportEmptyParas]> <![endif]>
<![if !vml]>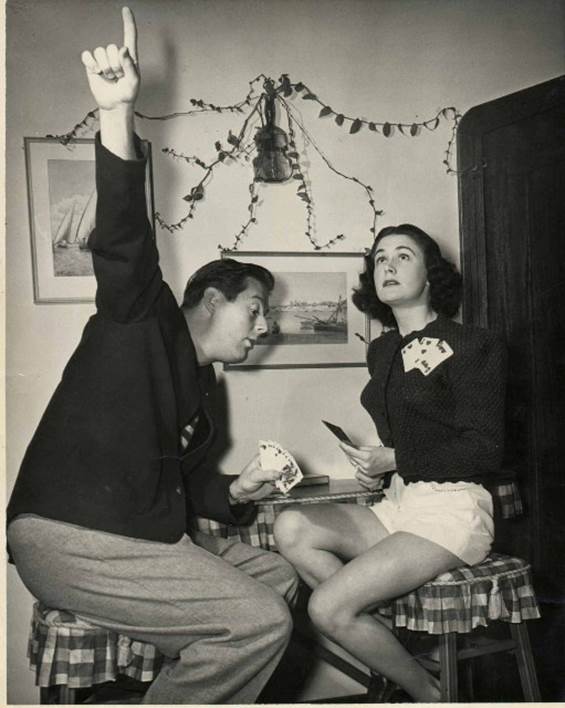 <![endif]>
Don & Marion DeFore
<![if !supportEmptyParas]> <![endif]>
<![if !vml]>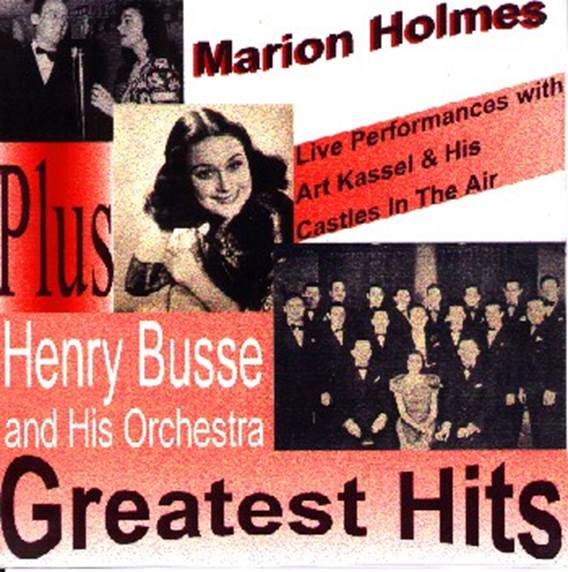 <![endif]>
D4 Productions -Produced by Ron DeFore  © 1999
<![if !supportEmptyParas]> <![endif]>
Marion Holmes - Greatest Hits CD is available on CD for $14.95 plus shipping & handling
<![if !supportEmptyParas]> <![endif]>
<![if !supportEmptyParas]> <![endif]>
<![if !vml]>
<![endif]>  Back to Don DeFore Fan Club
<![if !supportEmptyParas]> <![endif]>
<![if !supportEmptyParas]> <![endif]>